Special limited offer for United Kingdom
£5,995 + VAT
The package is based on a Triobike 250W rear-drive e-assist trishaw and is subject to availability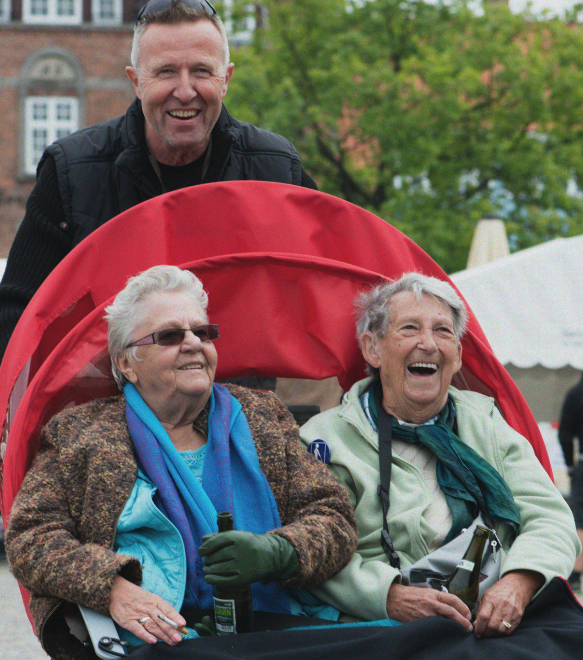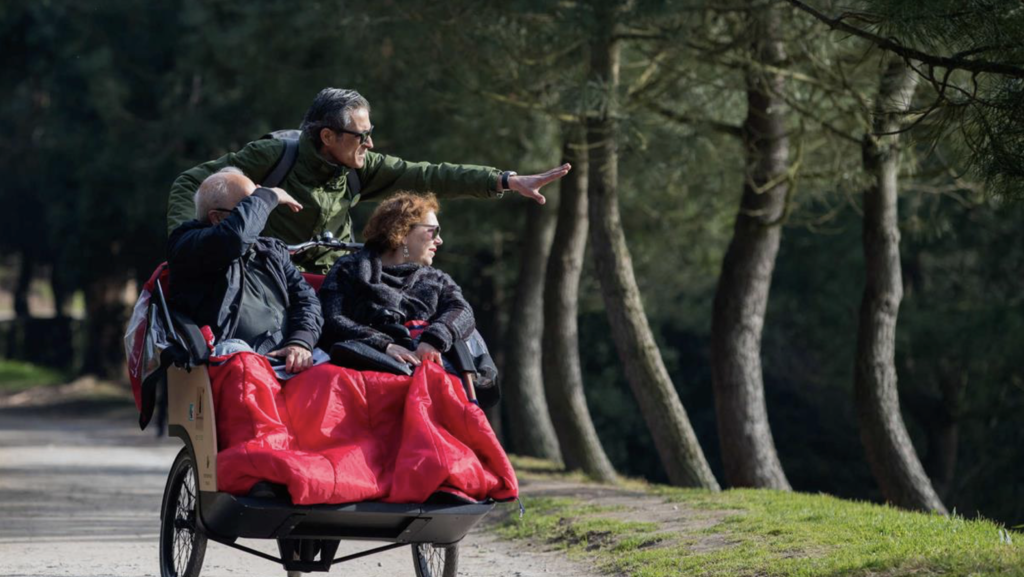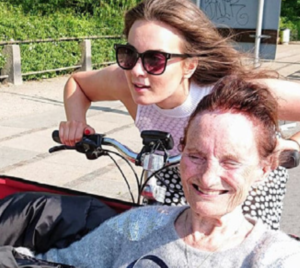 CONTACT
CIARA KASSOW
Tel: +45 2568 1030
ciara@copenhagencycles.com
What's in the package?
The offer contains a beautiful, fully equipped e-assist trishaw cycle, freight to your doorstep, the first service by your local bike mechanic as well as full support to help you get started (virtual during these corona times) as well as access to a network of volunteers and Cycling Without Age changemakers from all over the world.
Eight years ago I walked into my local care home in Copenhagen and offered the residents a ride in a rented trishaw. It changed my life and the lives of the residents who went on cycle rides with me as we would venture out into the city, its parks, the quiet neighbourhoods and the beautiful waterfront. We sought adventures, shared stories and made friends. Today that first ride has turned into a world-wide movement with 33,000 volunteers in 50 countries. In the UK there are over 100 chapters.
It's addictive and according to a recent study, care home residents have an 80% increase in self-reported mood and outlook on life after just 5 rides.
"Since the easing of restrictions in July we have been gradually introducing trishaw rides to our residents in both care homes and taking the appropriate Covid-19 infection control safety measures."
"I was able to accompany my Dad out on the trishaw on Saturday 12th September. Dad was assisted out of the house and looked quite frail and non communicative. Once out on the road, it felt very safe. Around the village I noticed that Dad started to talk more and was taking notice of the surroundings, plants, houses etc. At one point he even remembered a house that a friend of mine had previously lived at! Overall, the trishaw ride was nothing but positive. Dad returned to Kirlena much more alert and with more colour to his cheeks. He was smiling and giggling around the route. I cannot wait to get out on the trishaw again with him. It was a very positive, loving visit."

Ole Kassow, Founder of Copenhagen Cycles and Cycling Without Age