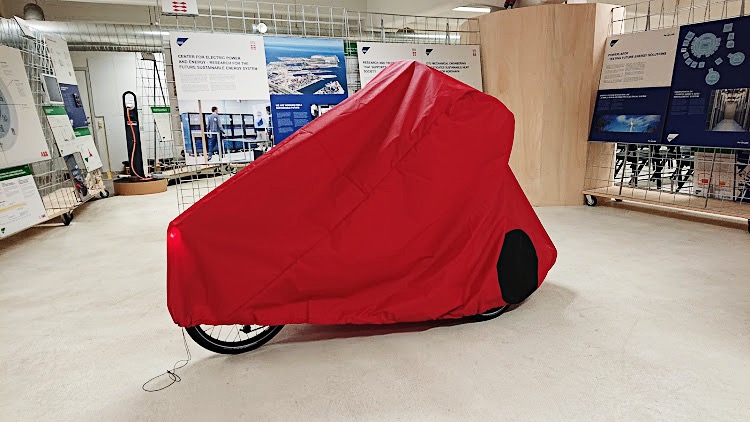 Rain-proof, adjustable cover for your trishaw
The Shelter by Rigmor Wiberg
DKK 3,000.00 + VAT
+ packaging & freight from Denmark (DKK 335)
EUR 405.00 + VAT
+ packaging & freight from Denmark (EUR 40-90)
USD 500.00
+ packaging & freight from Denmark (USD 100)*
*USD prices calculated per January 13th, 2021 after incurring a corona-related price increase of 4.5%. Ask for a quote to get an accurate, current price. All USD prices are subject to currency exchange fluctuations and are based on payment via bank transfer.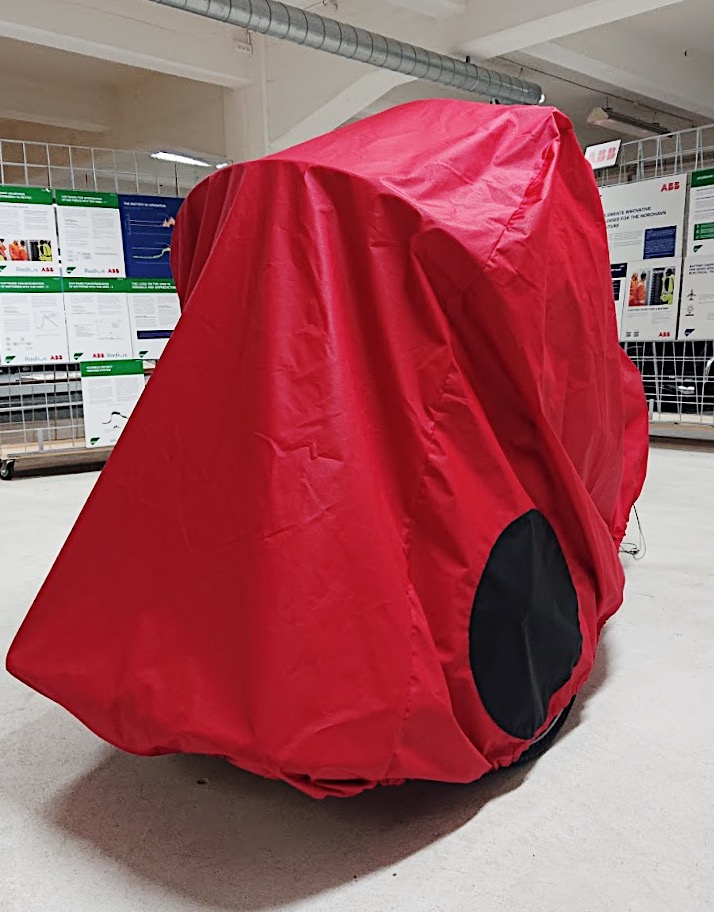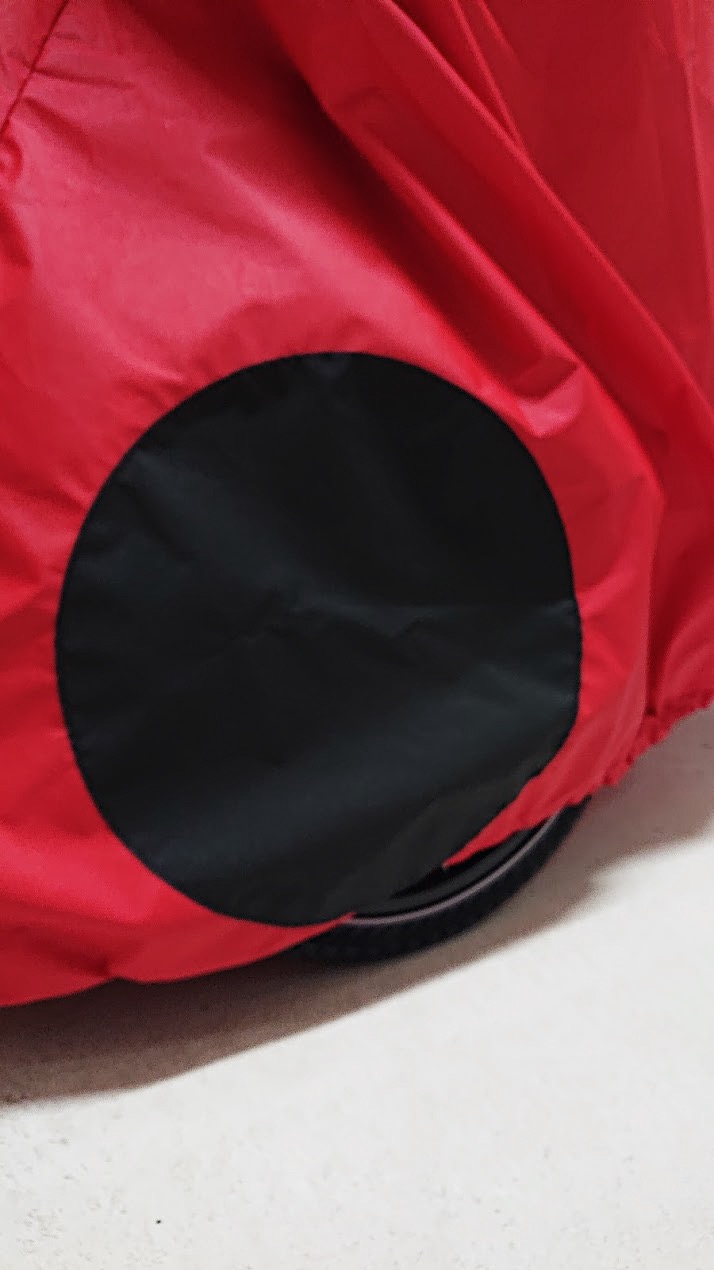 All of our trishaws are of good quality and sustainable material. To make sure that they stay beautiful it is important to take good care of your trishaw. We have therefore designed this wonderful cover that fits all of our taxi models.
In collaboration with Rigmor Wiberg we designed this cover to be both water-proof and adjustable, so it fits all of our 4 trishaw taxies.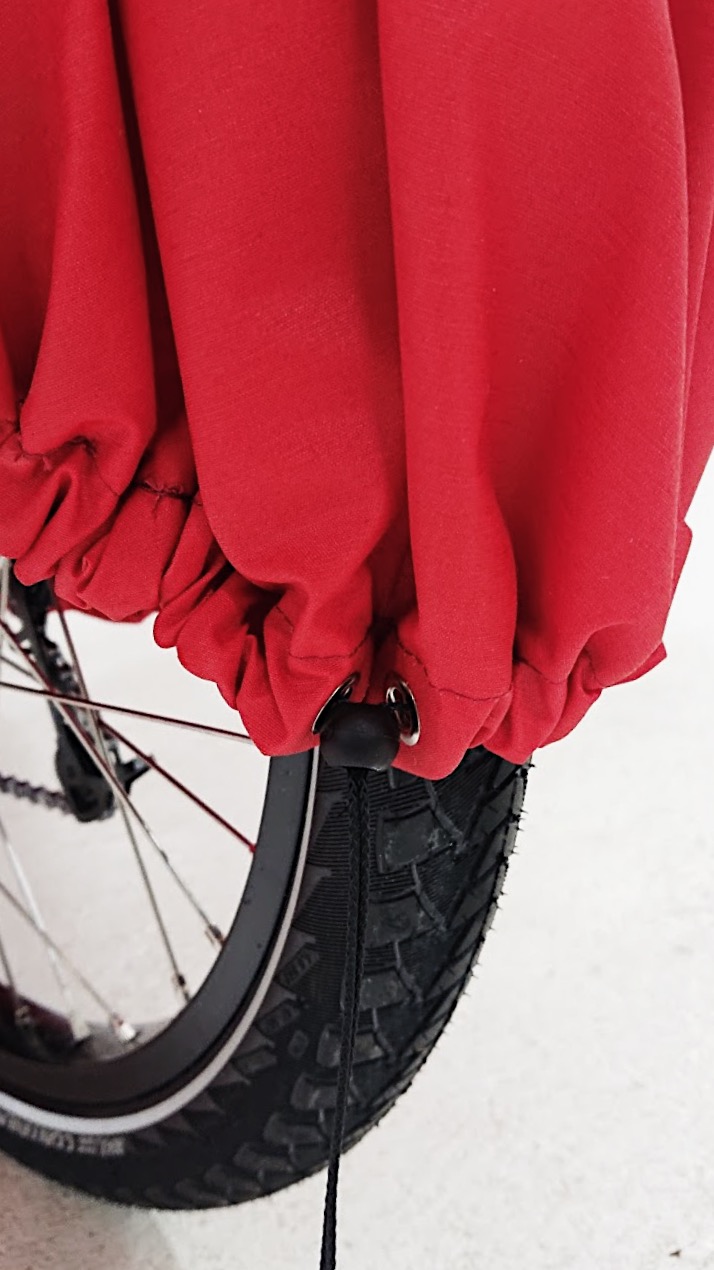 On the 22nd of December 2020, the Copenhagen Cycles crew were playing Santa Claus in Denmark and delivering trishaws right before Christmas. On our trip we stopped by Rigmor Wiberg, our very talented seamstress in the south of Denmark, with a Triobike. Our mission was to create a beautiful cover that fits all trishaws, so we can keep all trishaws in good condition even if they are stored outside.
With her talent, we had quickly measured the whole trishaw and we were ready to choose the face of our brand new trishaw cover…
We wanted the Shelter to match what we stand for. We looked at many different samples until we found the perfect shade of red that was also water-proof.
Now we had to discuss how we would make this cover fit all 4 different trishaw taxi models. We decided that the best way was to make an adjustable tab with an elastic all around the bottom of the cover to secure it from rain.
We had now designed the perfect cover for keeping your trishaw in perfect condition when stored in dusty, damp or wet areas.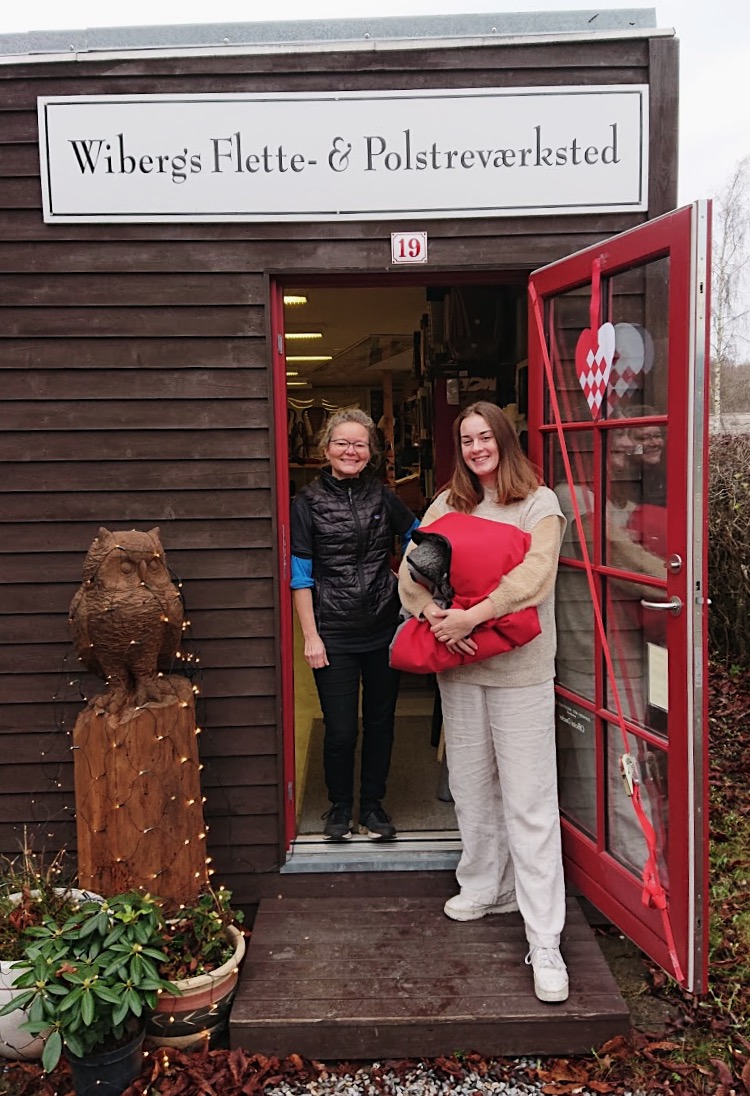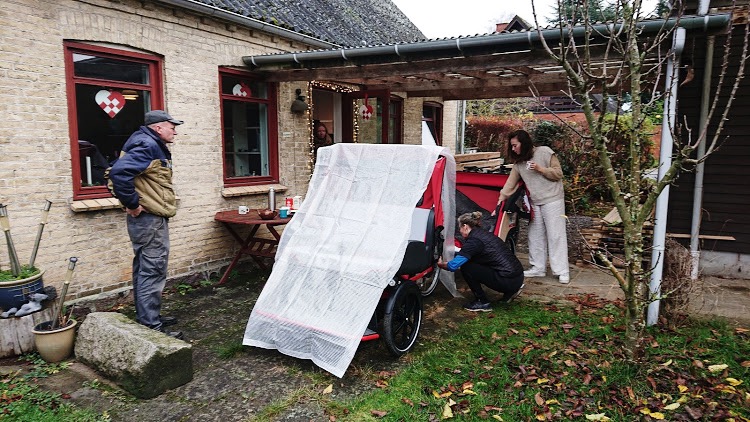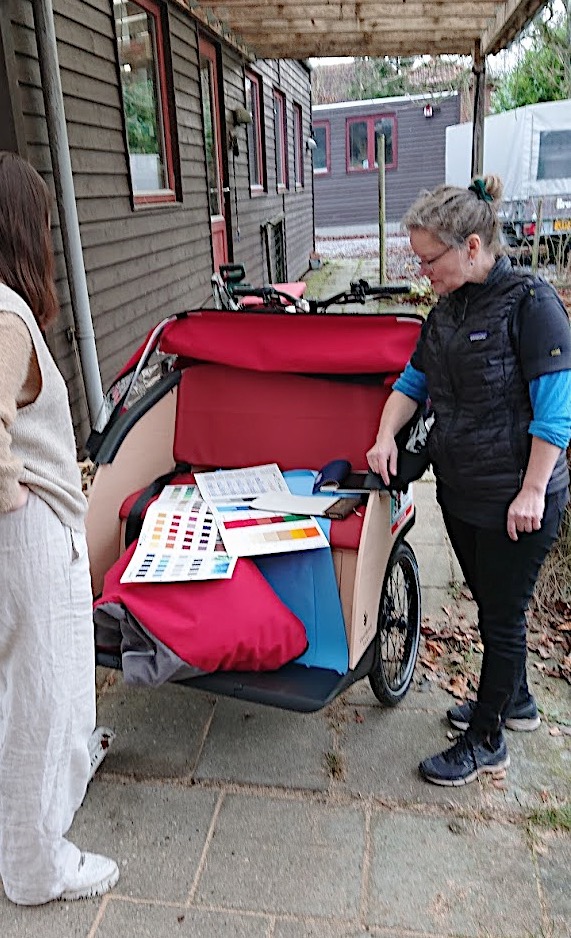 Materials
Coating: 100% Acrylic
Base fabric: 100% PES
Washing guide
We recommend washing The Shelter in the washing machine at 30° celsius and let it air dry.
We do not recommend tumble drying The Shelter.