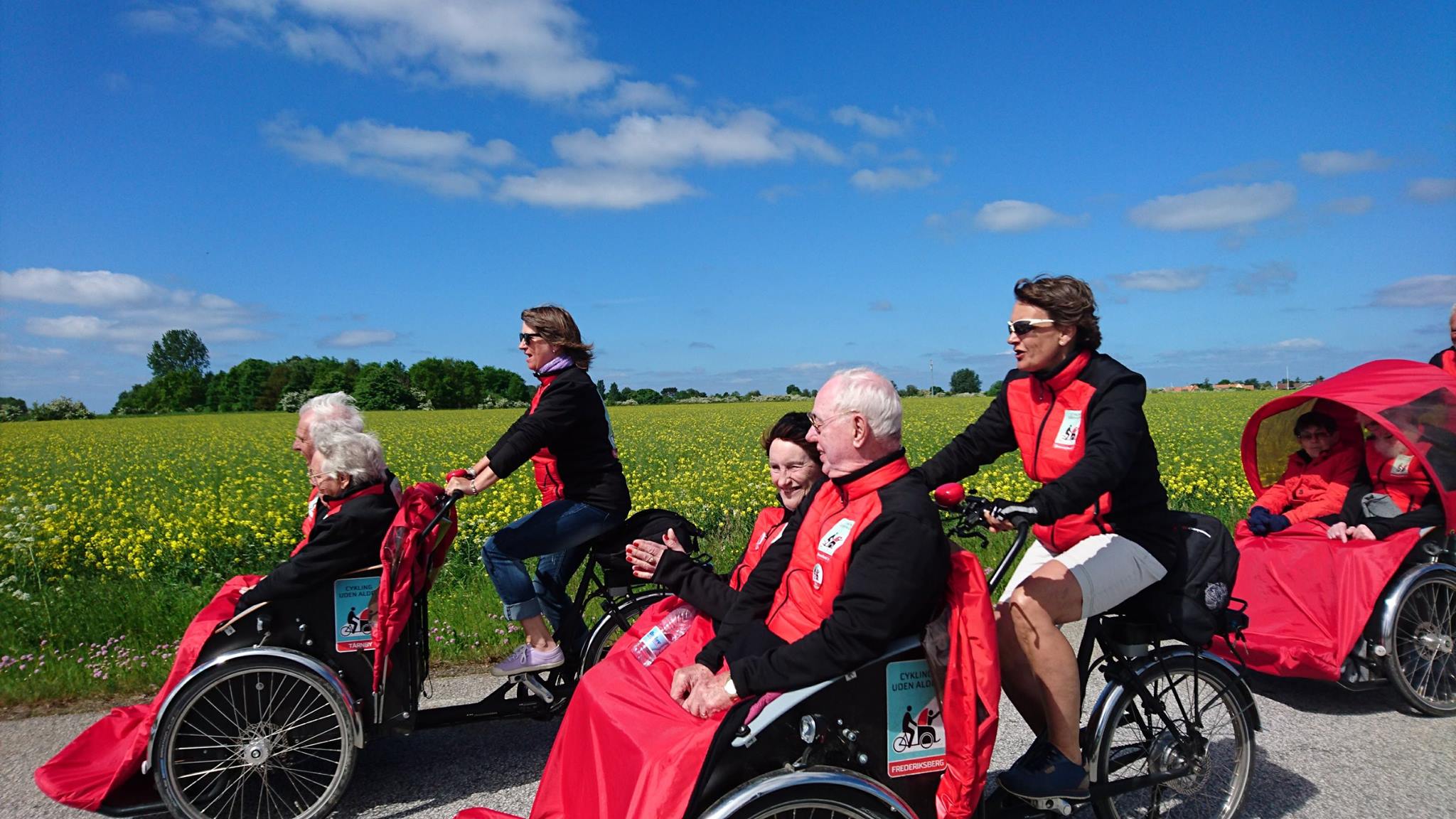 Christiania Taxi (Promovec, rear drive)
*USD prices calculated per December 29th, 2020. Ask for a quote to get an accurate, current price. All USD prices are subject to currency exchange fluctuations and are based on payment via bank transfer.
We are able to provide quotes for other Christiania Bike models upon request.
About the bike
The Christiania is a classic in Cycling Without Age. When founder Ole Kassow started the organization in 2012 he used an old rented, de-commissioned Christiania. The model had gone out of production, but the blacksmith was intrigued by the idea of using the trishaw as a social tool and was easily talked into re-starting the production of their old model.
Cycling Without Age helped Christiania introduce several improvements making it more elderly-friendly. Such features as a lowerable footrest, softer cushions, and a chat window were developed by local Cycling Without Age affiliates and inspired Christiania to improve their model.
Product information
Motor – 250 Watts
Battery – Li-on / 36V / 13.6 Ah / 490 Wh
Assist levels – 4 levels
Nom 40 Nm
Wheel Sizes – 26" (hydraulic disc brake)
Walk assist from 0-6 km/h – Throttle to activate e-power system
Length: 237cm
Width: 110 cm
Height: 100 cm
Weight: 59 kg
Seat width: 74 cm
Warranty
All Christiania Bikes have a 2 year warranty period. Please direct all claims to Ciara Kassow at ciara@copenhagencycles.com
Battery registration
Remember to register your Promovec-battery within 8 days of the purchase. Register here!
The parking brake
The cable-mounted brakes can be adjusted manually on the brake lever.
Hydraulic brakes are tightened by using a 2 mm unbraco at the brake lever.